Slashcon 08
6pm 20th June- 1pm 22nd June
at Fairbridge Village,
Pinjarra, Western Australia.
For the first time, and through the generous support of the Western
Australian Science Fiction Foundation, Slashcon has been able to invite
a Guest of Honour!
Guest of Honour:
angstslashhope
! Hope is a Melbourne-based fan, slasher,
writer, trouble-maker, vidder, wiki-whizz, enabler, Organization For
Transformative Works Wiki Committee Chair and all-round fabulous person,
who has written a thesis on
Supernatural
fanfic. Fannishly, she
started in Lord of the Rings and then moved through Lotrips, The
Faculty, 21 Jump Street, Firefly/Serenity and now Supernatural. You need
to meet Hope, before her Die Hard 4 obsession gets too embarrassing.
Accommodation:
In anticipation of larger number of attendees than usual, and as part
of our continued plans for world domination, Slashcon 08 has booked two
cottages, with the intention of offering con-goers the choice between
'loud' and 'quiet' accommodation. When you're booking, make sure to tell
us whether you want to party or sleep.
Food:
chaosmanor
will be doing the cooking, as at previous
Slashcons. There will be be vegetarian lasagna on the menu. When you're
booking, please list food preferences and allergies.
Transport:
Your convenors will be wrangling car-pooling. If you need a lift, or
are travelling down by car and have room for more passengers, let us
know!
What you need to bring:
Bedding, towel, clothes, personal supplies, alcohol, laptops and
snacks. We provide three meals a day, and tea and coffee. Fairbridge
will be cold in June, so dress warm.
Programming:
cupidsbow
will be putting together a program. If there's
something you want to see on it, let her know. If you want to deliver a
paper, lead a panel, read a story, or teach interpretative dance, this
is your chance. Email Cathy at cupidsbower(at)gmail(dot)com.
Cost:
$80 per person. If you're planning on coming along, please register
your interest by emailing Elaine at chaosmanor(at)gmail(dot)com. Payment
can be made to Elaine in person, if you can catch up with her before the
con, or you can pay at the con. Early registration is vital, however.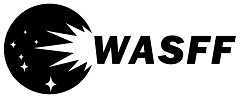 Slashcon 08 is a Western Australian
Science Fiction Foundation event.